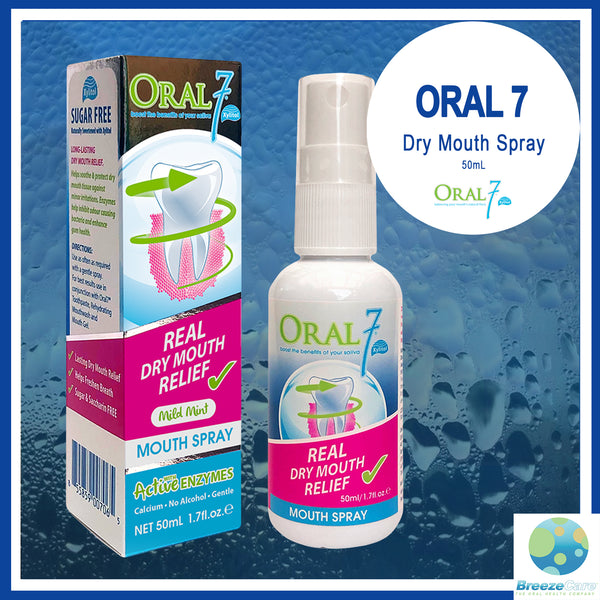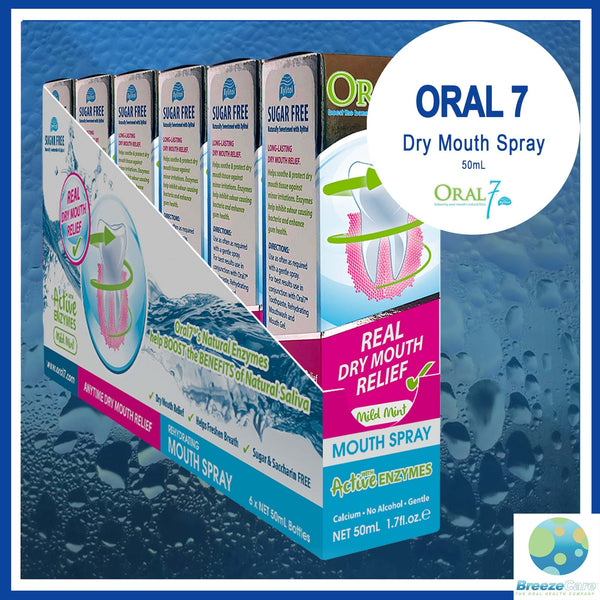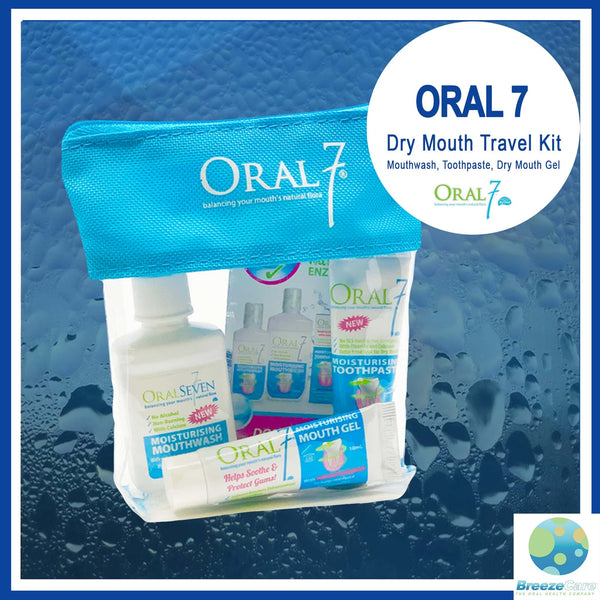 Description
This mouth spray is unique in that it contains seven enzymes shown to help and protect mouths with dryness. These enzymes are natural and reinforce the functions of healthy saliva. The spray does not contain alcohol or menthol. So there is no burning or stinging on use.
The pH of the spray is a neutral 7. Therefore the spray is excellent at neutralising acids and maintaining a neutral balanced mouth environment. Use as often as required. Just keep it on you when you go out, or by your bedside when you sleep. Oral7 Dry Mouth Spray works perfectly when also combined with our other Dry Mouth Protection products. We are proud to offer this unique product to you.

Ingredients: Aqua, Monopropylene Glycol, Xylitol, Sorbitol, Poloxamer 407, Hydroxyethyl, Cellulose, Sodium Benzoate, Aloe Barbadensis Leaf Juice Powder, Mentha Piperita (Peppermint Oil), Benzoic Acid, Zinc Gluconate, Lactoferrin, Lysozyme, Lactoperoxidase, Potassium Thiocyanate, Calcium Lactate, Glucose Oxidase. 1 Bottle 50mL.
Shipping Information
FREE POST WORLDWIDE - Over $99.95
*excludes Recaldent items shipped outside Australia
Shipped from our warehouse in Sydney, Australia
Payment & Security
Your payment information is processed securely. We do not store credit card details nor have access to your credit card information.