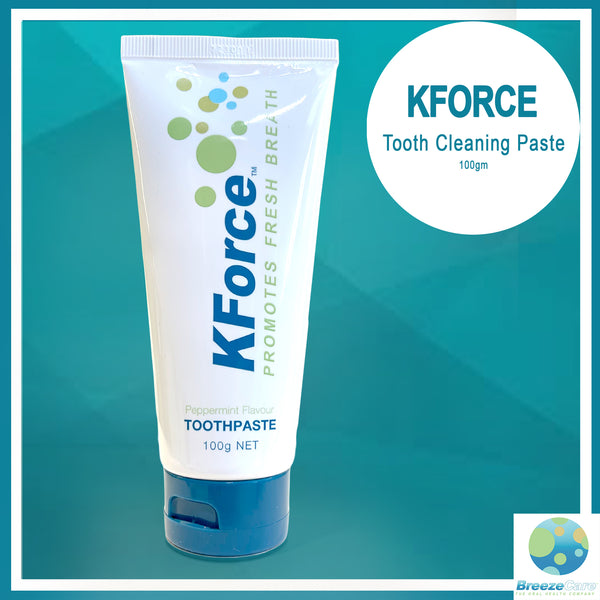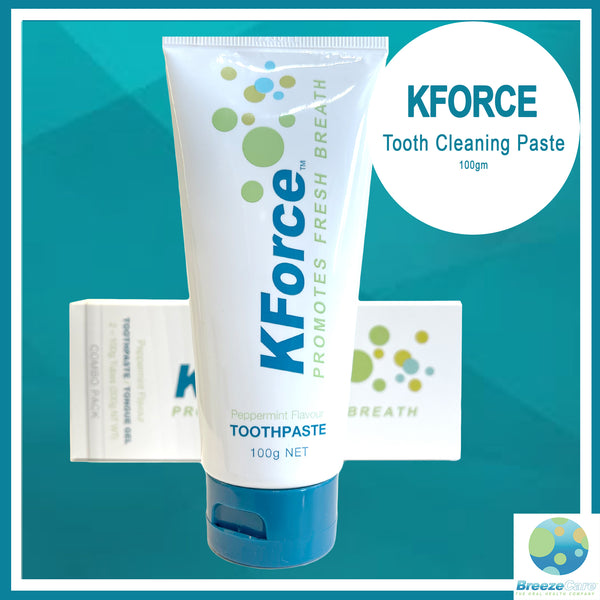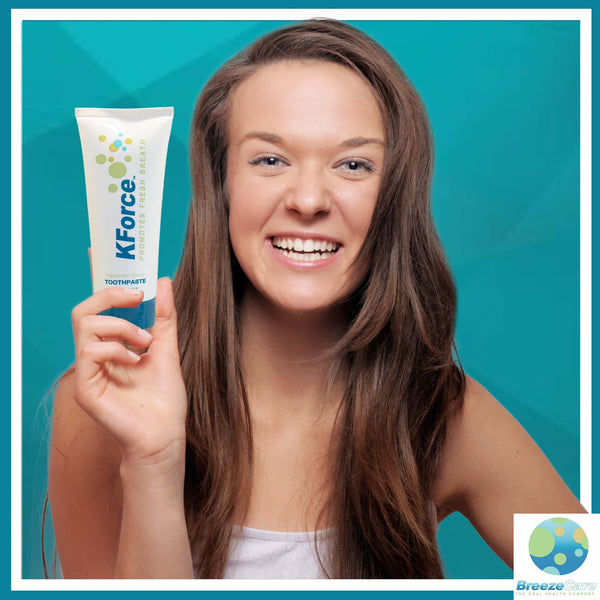 Description
Our non-foaming super cleaning toothpaste. You will love it. Concentrated, you only need a very small amount. So one tube will last a full month. This toothpaste will not cause mouth dryness or sores as it does not contain the detergent called sodium laurel sulphate.

Advantages of KForce Toothpaste:  Low abrasion factor - so won't damage teeth. Non foaming formula - great for cleaning to back of the mouth. Contains fluoride - for health teeth. And no Sodium Laurel sulphate - a detergent that causes mouth ulcers
Ingredients: Sorbitol, Silica, Water, Xylitol, Potassium Nitrate, Glycerol, Peppermint Oil, Sodium Methyl Cocoate Taurate, Titanium Dioxide, Xanthan Gum, Sodium Fluoride, Steviol glycosides, Potassium Sorbate, Sodium Benzoate, Citric Acid. Tube 100gm
Shipping Information
FREE POST WORLDWIDE - Over $99.95
*excludes Recaldent items shipped outside Australia
Shipped from our warehouse in Sydney, Australia
Payment & Security
Your payment information is processed securely. We do not store credit card details nor have access to your credit card information.