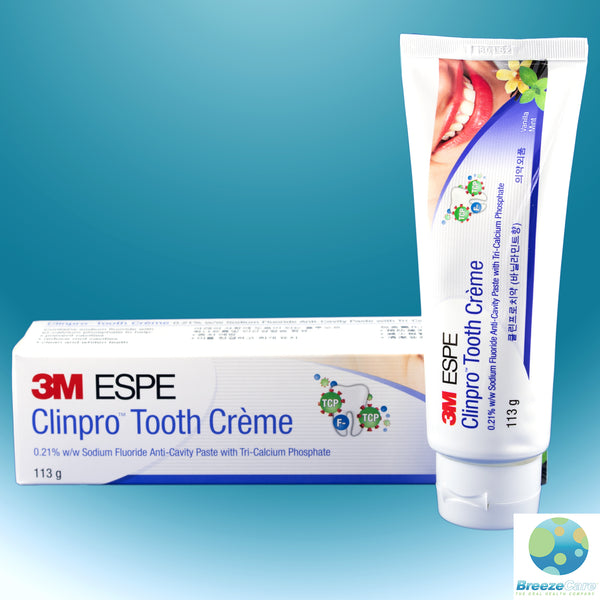 Description
Clinpro Tooth Creme uses functional TCP for the prevention of dental cavities and can be used in place of your usual toothpaste. The innovative functionalism tri-calcium phosphate formula maximises the performance of both calcium and fluoride to provide enhanced fluoride delivery, resulting in strengthening of enamel and reversal of white spot lesions.

Ingredients: Water, Sorbitol, Hydrated Silica, Glycerin, Polyethelyene-Polypropylene Glycol, Flavour, Polyethylene Glycol, Sodium Lauryl Sulphate, Titanium Dioxide, Carboxymethyl Cellulose, Sodium Saccharin, Sodium Fluoride (950ppm), Modified Tricalcium Phosphate. Tube Size is 113gm.
Shipping Information
FREE POST WORLDWIDE - Over $99.95
*excludes Recaldent items shipped outside Australia
Shipped from our warehouse in Sydney, Australia
Payment & Security
Your payment information is processed securely. We do not store credit card details nor have access to your credit card information.