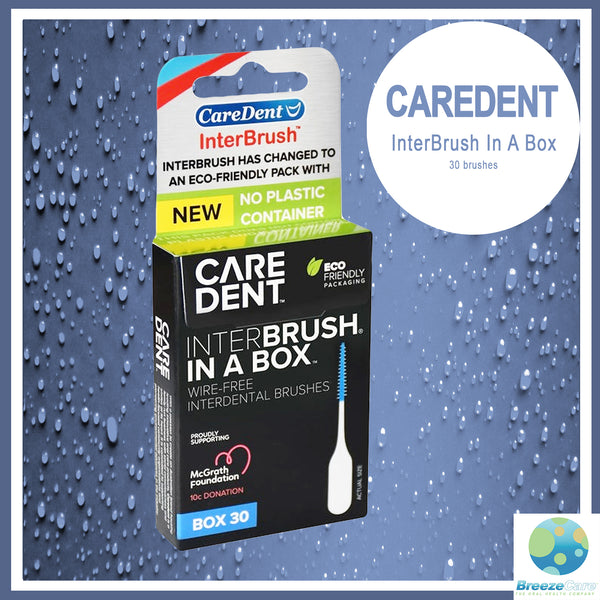 Description
CareDent Interbrush: Offering the same wire-free, gentle, flexible interdental brushes as before now packaged in a 100% recyclable and biodegradable cardboard box - no more plastic container! Interbrush gently stimulates and massages gums for improved gingival health. Also ideal for cleaning crowns, bridges, dental implants, braces and all dental restorations. Metal and latex free. 
Contains 6Packs (30brushes per pack)
Shipping Information
FREE POST WORLDWIDE - Over $99.95
*excludes Recaldent items shipped outside Australia
Shipped from our warehouse in Sydney, Australia
Payment & Security
Your payment information is processed securely. We do not store credit card details nor have access to your credit card information.