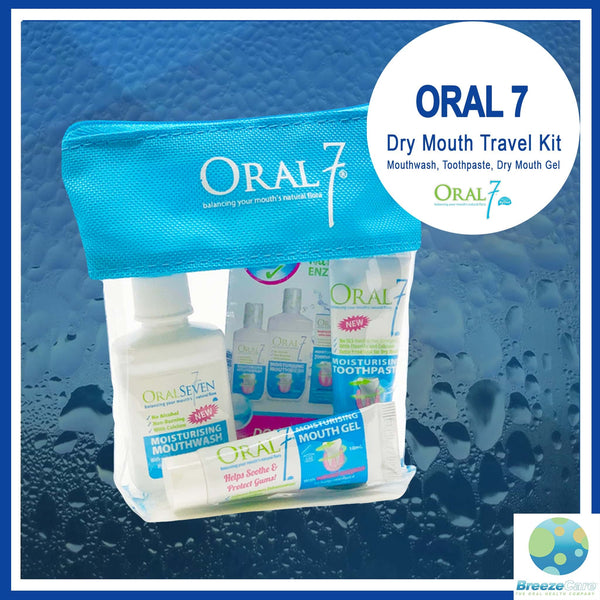 Description
The #1 Dry Mouth System In A Travel Kit...Join 500,000+ other people who use Oral7® to feel lasting relief from their dry mouth symptoms! This is the original formula that uses natural enzymes to treat your dry mouth symptoms at their roots... so one try and you will finally feel REAL relief that lasts all day!
Oral7® is designed to be the best and only treatment you will ever need to boost dental hygiene and relieve your dry mouth symptoms today, tomorrow, and beyond!
✔️ Soothes & Protects Gum
✔️ Suitable for denture wearers and mouth breathers
✔️ Moisturises mouth and freshens breath
✔️ On-The-Go Relief
It is all in the enzymes. The Oral7® formula is the original, clinically-proven formula for dry mouth. It contains enzymes found naturally in healthy saliva that neutralise  tooth-decaying acids and fight germs to rebalance your oral environment. The results? Immediate, long-term dry mouth symptom relief that actually works!
Size: Dry Mouth Toothpaste 10gm, Dry Mouth Gel 10gm, Dry Mouth Rinse 30mL. Travel Bag shown in photo is not part of this kit.
Shipping Information
FREE POST WORLDWIDE - Over $99.95
*excludes Recaldent items shipped outside Australia
Shipped from our warehouse in Sydney, Australia
Payment & Security
Your payment information is processed securely. We do not store credit card details nor have access to your credit card information.