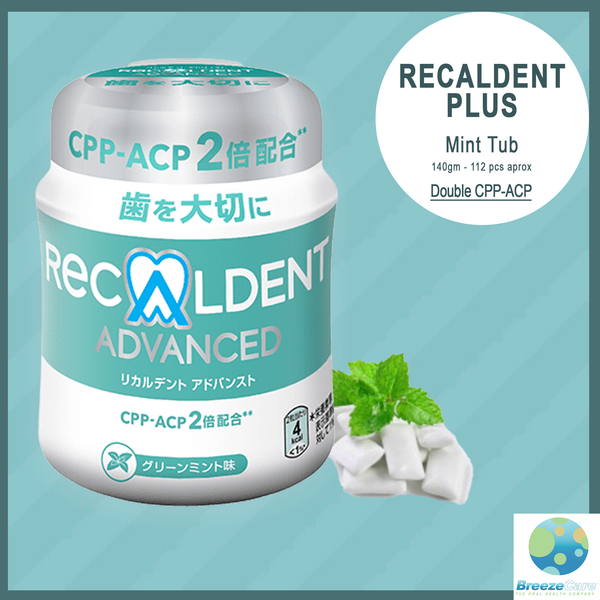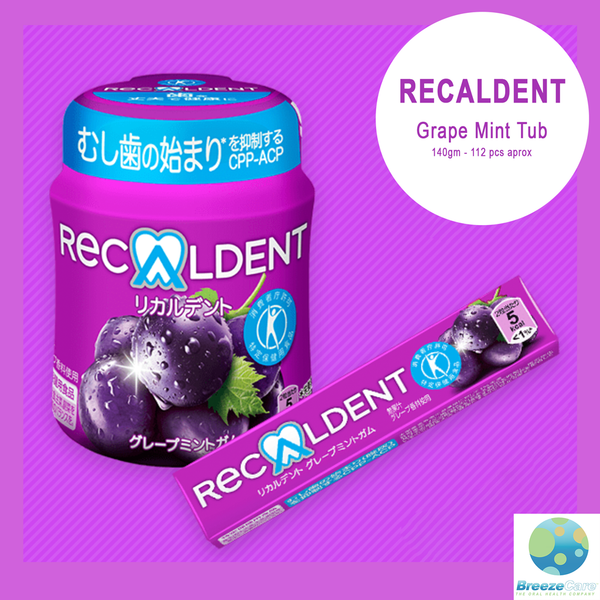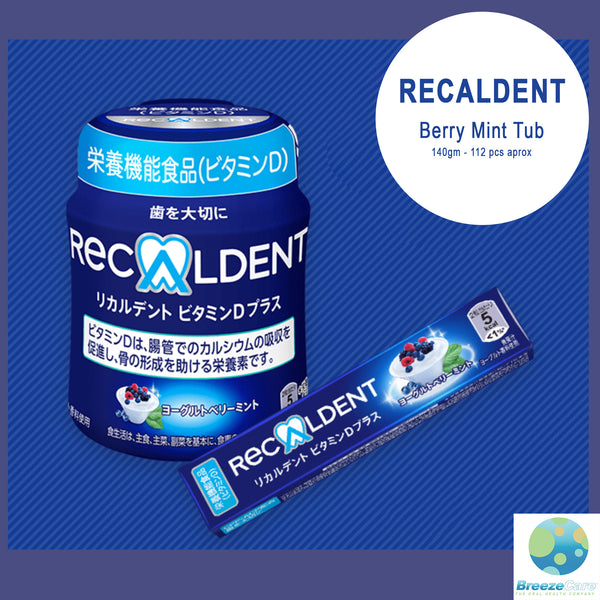 Description
BUY 4 & GET 5 Recaldent Plus Gum Offer
Take advantage of this limited-time offer and purchase four tubs of Recaldent Gum while getting an extra fifth tub for free. It's a great way to stock up on an essential product that help stimulate saliva flow. Saliva keeps our mouths healthy and is nature's way of protecting our teeth. Always new stock, so you can be sure that you are getting the freshest product available.
Ingredients: Xylitol, Malitol, Mannitol (421), Aspartame(951), Acesulfame K, Gum Base, Flavourings, Gum Arabic, CPP-ACP (Casein Phophopeptide-Amorphous Calcium Phosphate (derived from Milk), Hydrogenated Starch Hydrosate, Citric Acid, Emulsifier (Soy Lecithin), Colours, Vegetable Wax. Tub Size 112 pellets.
Disclaimer: Recaldent contains Phenylalanine. Excess consumption may have a laxative effect. Do not use if you have allergy to cow's milk protein or soybean derived products.
Shipping Information
FREE POST WORLDWIDE - Over $99.95
*excludes Recaldent items shipped outside Australia
Shipped from our warehouse in Sydney, Australia
Payment & Security
Your payment information is processed securely. We do not store credit card details nor have access to your credit card information.