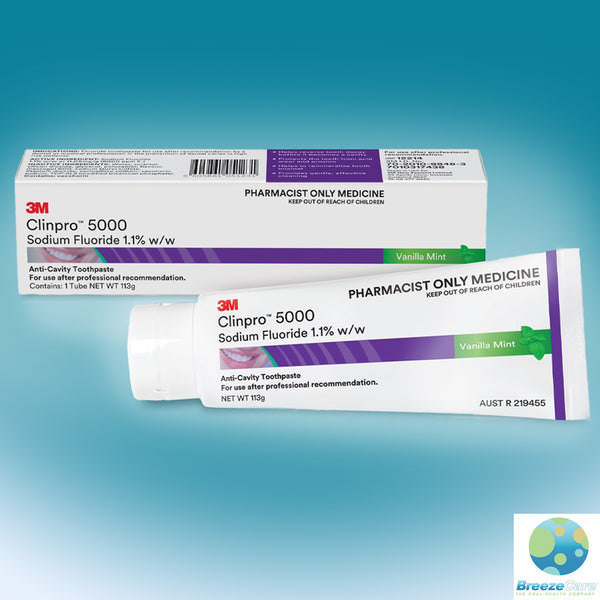 Description
Clinpro™ 5000 1.1% Sodium Fluoride Anti-Cavity Toothpaste, provides a high concentration sodium fluoride formulation that is simple to use. As part of a caries prevention program, Clinpro™ 5000 helps strengthen and repair enamel and is backed by over ten years of clinical usage in U.S.
Ingredients: Purified Water, Sorbitol, Hydrated Silica, Glycerin, Polyethelyene-Polypropylene Glycol, Flavour, Polyethylene Glycol, Sodium Lauryl Sulphate, Titanium Dioxide, Carboxymethyl Cellulose, Sodium Saccharin, Sodium Fluoride (5000ppm), Tri-Cacium Phosphate. Tube Size is 113gm.
Shipping Information
FREE POST WORLDWIDE - Over $99.95
*excludes Recaldent items shipped outside Australia
Shipped from our warehouse in Sydney, Australia
Payment & Security
Your payment information is processed securely. We do not store credit card details nor have access to your credit card information.