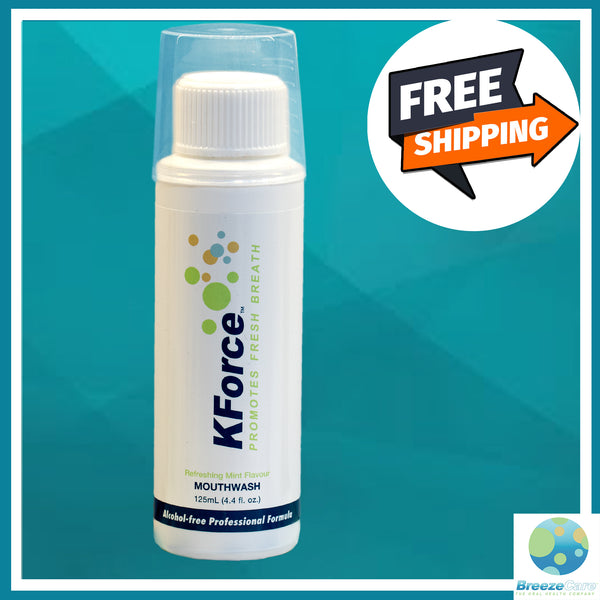 Description
KForce Day Rinse - use daily as part of your oral hygiene routine. This is an oxygenating mouthwash designed to remove the bacteria and smells of bad breath. Great to use every day as part of your oral health cleaning. Always leaves an amazing clean fresh taste in your mouth.
Use daily - for fresh taste
Alcohol free - won't dry mouth
Sugar free - safe for diabetics
Contains erythritol - a healthy sweetener
Ingredients:Demineralised water, Cetylpyridium Chloride, Pluracare F127, Erythritol, Sodium Benzoate, Citric Acid, Glycerin, Tetrasodium EDTA, Green Tea Extract, Hydrogen Peroxide, Polysorbate 20, Peppermint Oil. Bottle Size is 125mL.
Shipping Information
FREE POST WORLDWIDE - Over $99.95
*excludes Recaldent items shipped outside Australia
Shipped from our warehouse in Sydney, Australia
Payment & Security
Your payment information is processed securely. We do not store credit card details nor have access to your credit card information.