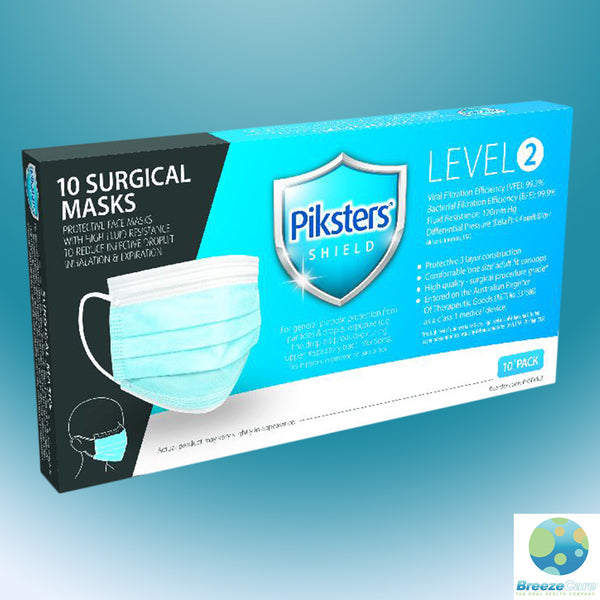 Description
Pack of 10 Face Masks. High quality Level 2 surgical masks. With Nelson Laboratories report. (May 2020) Independent Nelson Lab Report (May 2020) shows the below results:
Viral Filtration Efficiency (VFE):99.7%
Bacterial Filtration Efficiency (BFE): 99.9
Fluid Resistance: 120mm Hg
Differential Pressure (Delta P): 4.4 mmH2O/cm2
Particulate Filtration Efficiency (PFE): Above 95%
(A similar PFE to most N95 masks & with a higher fluid resistance than some N95 masks, which may only have 80mm Hg. Entered on the TGA register as a class 1 medical device. Protective 3 layer construction.
Shipping Information
FREE POST WORLDWIDE - Over $99.95
*excludes Recaldent items shipped outside Australia
Shipped from our warehouse in Sydney, Australia
Payment & Security
Your payment information is processed securely. We do not store credit card details nor have access to your credit card information.