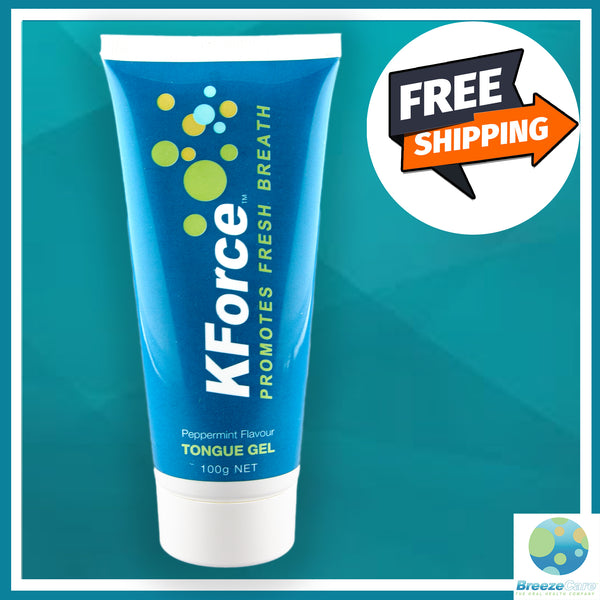 Description
Best Before: 30th November 2024
A coating on your tongue causes smells, bad taste and bad breath. And is embarrassing when you talk. KForce Tongue Gel is specifically designed to remove this white coating. You will be amazed by the fresh feeling and taste you have after use. And best of all "no more bad breath". Use daily to clean the tongue and keep it fresh and pink.
 Advantages of KForce Tongue Gel:  Low abrasion - so will not damage tongue. No foaming - helps to clean to back of the tongue. Contains fluoride - healthy for teeth. Contains propolis - health for mouth and gums
Ingredients: Sorbitol, Hydrated Silica, Purified H20, Xylitol, Glycerin, Peppermint Oil, Sodium Methyl Cocoyl Taurate, Xanthan Gum, Potassium Pyrophosphate, Zinc Gluconate, Propolis Extract, Sodium Fluoride, Sodium Pyrphosphate, Sodium Citrate, Citric Acid, Sodium Benzoate, Sucralose, Aloe Barbadensis, Grape Seed. Tube 100g.
Shipping Information
FREE POST WORLDWIDE - Over $99.95
*excludes Recaldent items shipped outside Australia
Shipped from our warehouse in Sydney, Australia
Payment & Security
Your payment information is processed securely. We do not store credit card details nor have access to your credit card information.